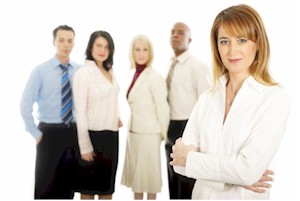 Join a winning team…The Provident Team!!!


Back in 1956, our founder, Gordon Blunden, had a dream of building a business that would continue to thrive for many years to come. Today, Provident continues to be the community bank of choice within the Inland Empire communities and is the largest financial institution headquartered in the City of Riverside.

We offer a wide variety of employment opportunities throughout the Inland Empire. Here at Provident, we take considerable pride in our bank, as we provide our customers with the highest quality of customer service. We offer a pleasant work environment for our employees along with competitive salaries and excellent benefits.


Click Button to View our Current Listings or to Post Your Resume

PLEASE NOTE: Individuals responding to job postings are considered applicants for a particular position ONLY AFTER they have been invited to complete the Bank's official printed employment application form.
Our Standards:
Dedicated to providing outstanding customer service.
Demonstrated ability to contribute to a highly productive work team.
Committed team members who embrace Provident's Code of Ethics and ensure strong internal operating controls are maintained.
Your Opportunity:
Develop and maintain strong relationships with existing and potential customer base.
Innovatively cross-sell products to exceed the expectations of our customers.
Your Rewards:
Join a dynamic and growing company.
Exercise your customer service skills to build long-term relationships.
Be recognized and rewarded for your role in driving the success of our business!
We offer competitive salary & benefits packages, including 401(k), ESOP, Section 125 and Tuition Reimbursement.

Interested candidates may complete an online application, fill out an application at any Provident location,
or fax to (951) 786-4725.

Provident Bank is an equal opportunity employer. It is the bank's policy to grant equal employment opportunity (EEO) to all qualified persons without regard to race, sex, religion, age, national origin, physical or mental disability, or veteran's status. The bank provides equal opportunities in employment, promotion, wages, benefits, and all other privileges, terms, and conditions of employment. It is our policy to make reasonable accommodations for the disabled. We will endeavor to concentrate on the disabled person's abilities and not disabilities. This policy has the support of the highest levels of management. Provident Bank is an "at will" employer.

NO PHONE CALLS PLEASE

EOE M/F/D/V