Bank wherever you go with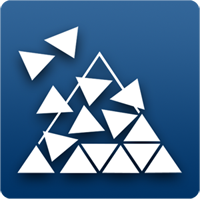 MyProvident Mobile® Banking
You must be an existing Provident Bank customer enrolled in Online Banking in order to use this app.

Not signed up yet for Online Banking? Enroll Now!


Features for Tablets and Web-Enabled or Feature Phones
NOTE: For a larger view, click the feature or image you would like more information about.
MOBILE BROWSER
A secure access web site that you can access from your web-enabled phone, or tablet.

Once logged in with your online banking sign on ID

(all letters must be capitalized)

and password, you can view your accounts, transfer money, pay your bills, and locate our ATMs and branches.

To access the web page go to https://mbdna.fiservapps.com/prv/webkit/.



Don't want to have to type your sign on ID all the time? Use the registered version of the mobile browser!

Here's how to get the registered Mobile Browser
Sign into online banking
Select the Account Services tab>
Select Requests from the left menu
Select Mobile Banking Enrollment from the list
On the My Devices tab select Add New Device to add the number
Check the box next to Mobile Browser (I'd like to receive a link to Browser Banking
Click Continue and the link will be texted to your device
TEXT BANKING
Text Banking is a quick and convenient way to check your account balances and recent transactions along with Bank and ATM locations and best of all you can do it at anytime and anywhere you happen to be!

All you need is your text enabled mobile device and to sign up from your online banking account (remember data fees from your mobile carrier may apply).



Here's how to get and use Text Banking:
Sign into online banking
Select the Account Services tab>
Select Requests from the left menu
Select Mobile Banking Enrollment from the list
On the My Devices tab select Add New Device to add the number
Check the box next to Text Messaging (I'd like to use text banking services
Click Continue and the link will be texted to your device
Once you're signed up you are ready to receive text messages. Here are the text commands to send to 615-39 for account information:
BAL

- Current Balances on your accounts

HIST + Acct Nickname

- Last three transactions in your checking/savings accounts

ATM + Street or Zip

- For nearby Provident ATMs

BRANCH + Street or Zip

- For nearby Provident Branch Offices

HELP

- Contact Information

STOP

- Cancel Text Banking